Henry (Hank) Roqué, MD, MS, FACOG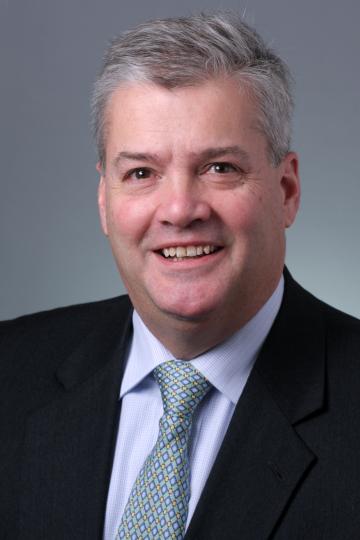 Henry (Hank) Roqué, MD, MS, FACOG,
is a board certified Maternal-Fetal Medicine Specialist. Dr. Roque's interest in caring for others began early in life when he spent several summers working with special-needs children. Dr. Roque attended CUNY at Queens College, graduating with a degree in chemistry. While at Queens College, Dr Roqué competed at the indoor nationals in water polo. He went on to St. John's University and completed his master's degree in toxicology. He attended SUNY Upstate Medical School and performed his residency at Hartford Hospital in
Connecticut. He completed his fellowship in maternal-fetal medicine at New York University School of Medicine.
Dr. Roqué has published extensively on maternal hematologic disorders in pregnancy, nutrition in pregnancy, physiologic changes associated with pregnancy, and monoamniotic placentation. Dr Roqué is a Clinical Instructor in Obstetrics Gynecology, and Reproductive Biology at Harvard Medical School.
Dr. Roqué has four children, and spends his free time driving his sons to lacrosse, football, and baseball games. He has started training for sprint triathalons, and plays guitar.
Resources
Young BC, Hamar BD, Levine D, Roqué H.  Medical management of ruptured appendicitis in pregnancy.  Obstet Gynecol. 2009 Aug;114(2 Pt 2):453-6. doi: 10.1097/AOG.0b013e3181998424.  PMID: 19622958
Roqué H.  Fetal RhD genotyping by maternal serum analysis: a two-year experience.  Am J Obstet Gynecol. 2006 Mar;194(3):905-6; author reply 906. PMID: 16522440
Tse DB, Ching E, Yousefzadeh N, Roqué H, Young BK.  Heterogeneity in fetal immunocompetence during the second trimester of gestation. Implications for treatment of nonimmune genetic disorders by in utero transplantation.  Fetal Diagn Ther. 2005 May-Jun;20(3):175-81.  PMID: 15824493
Roqué H, Stephenson C, Lee MJ, Funai EF, Popiolek D, Kim E, Hart D.  Pregnancy-related thrombosis in a woman with congenital afibrinogenemia: a report of two successful pregnancies.  Am J Hematol. 2004 Jul;76(3):267-70.  PMID: 15224364
Roqué H, Paidas MJ, Funai EF, Kuczynski E, Lockwood CJ.  Maternal thrombophilias are not associated with early pregnancy loss.  Thromb Haemost. 2004 Feb;91(2):290-5.  PMID: 14961156
Roqué H, Gillen-Goldstein J, Funai E, Young BK, Lockwood CJ.  Perinatal outcomes in monoamniotic gestations.  J Matern Fetal Neonatal Med. 2003 Jun;13(6):414-21. Review.  PMID: 12962268
Campuzano K, Roqué H, Bolnick A, Leo MV, Campbell WA.  Bacterial endocarditis complicating pregnancy: case report and systematic review of the literature.  Arch Gynecol Obstet. 2003 Oct;268(4):251-5. PMID: 12728325
Funai EF, MacKenzie A, Kadner SS, Roqué H, Lee MJ, Kuczynski E.  Glutathione peroxidase levels throughout normal pregnancy and in pre-eclampsia.  J Matern Fetal Neonatal Med. 2002 Nov;12(5):322-6.  PMID: 12607764
Gillen-Goldstein J, Roqué H, Young BK.  Steroidogenesis patterns in common trisomies.
J Perinat Med. 2002;30(2):132-6.  PMID: 12012633
Abdelhak YE, Aronov R, Roqué H, Young BK.  Management of cervical cerclage at term: remove the suture in labor?  J Perinat Med. 2000;28(6):453-7.  PMID: 11155431
Roqué H, Funai E, Lockwood CJ.  von Willebrand disease and pregnancy.  J Matern Fetal Med. 2000 Sep-Oct;9(5):257-66. PMID: 11132579
Locations
Arlington
22 Mill Street, Ste. 206
Arlington, MA 02476
(781)646-9726
Crown Colony Ob/Gyn
300 Congress Street, Ste 106
Quincy, MA 02169
(617) 479-6636
Mercy Medical Center
271 Carew Street
Springfield, MA 01104
(413) 748-9000
See all physicians